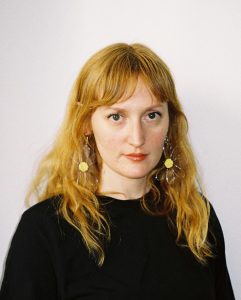 Originating from the south of France, Clementine studied film editing and theatre before attending l'Atelier Scénario at La Fémis. Since then, she's been living in Berlin and working as an editor, notably for Wim Wenders, as well as a scriptwriter and director.
In 2022, Clementine directed two short films and develops several projects. Clementine likes fake nails, flower patterns, overlays, the 1970's and her gigantic striped cat.
Clémentine is represented by MAP Berlin.